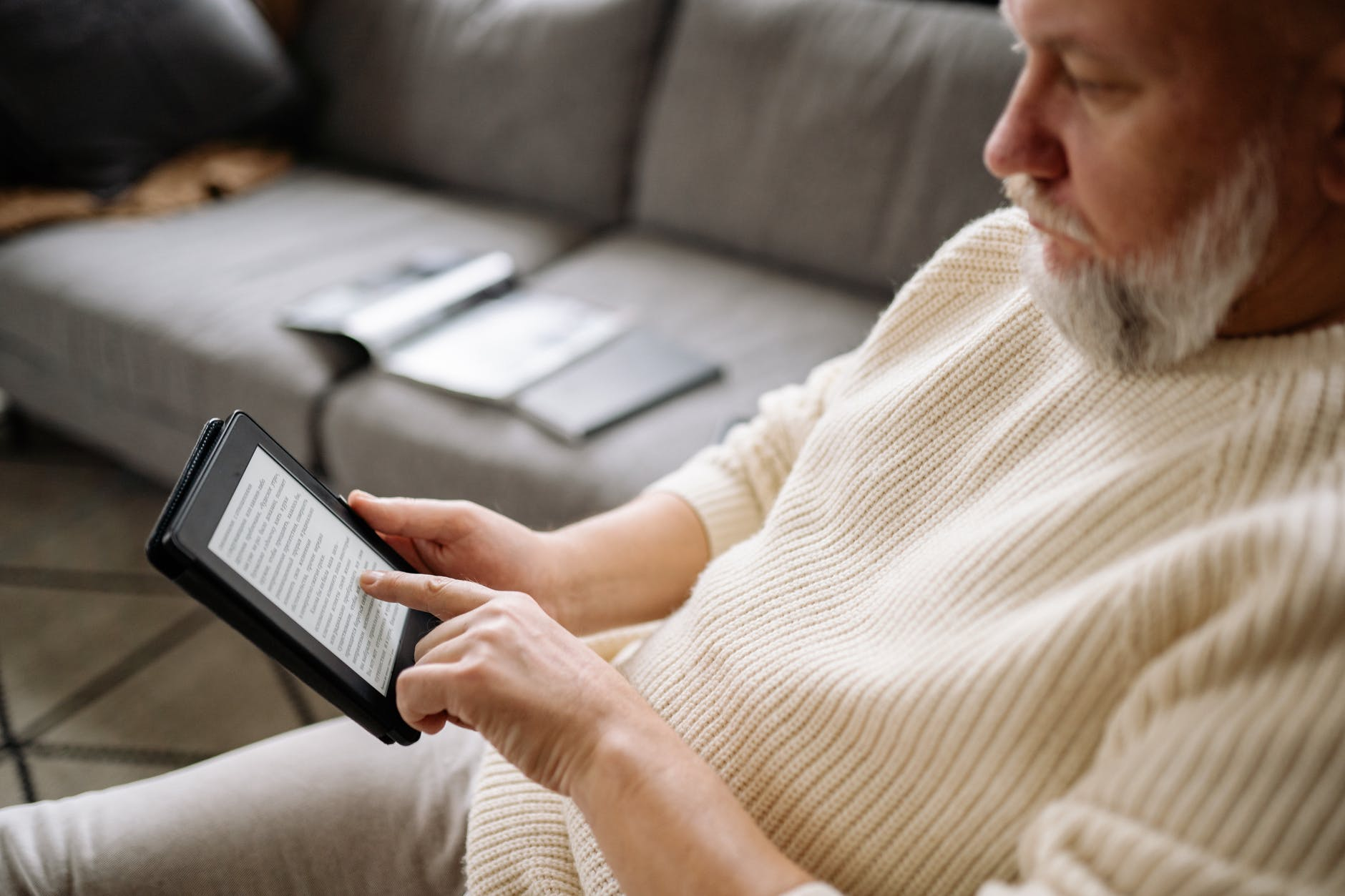 For senior bookworms, a lightweight Kindle can be an excellent alternative to a collection of heavy physical books. You can conveniently take your entire library of Kindle books with you wherever you go, whether you're traveling, at the park, or in your very own living room.
However, because a Kindle device can be a little pricey, it's important to know which model will best meet your needs. Below, we've described the specs of each Kindle device that matter most to seniors to help you decide which one to purchase for yourself or your loved one.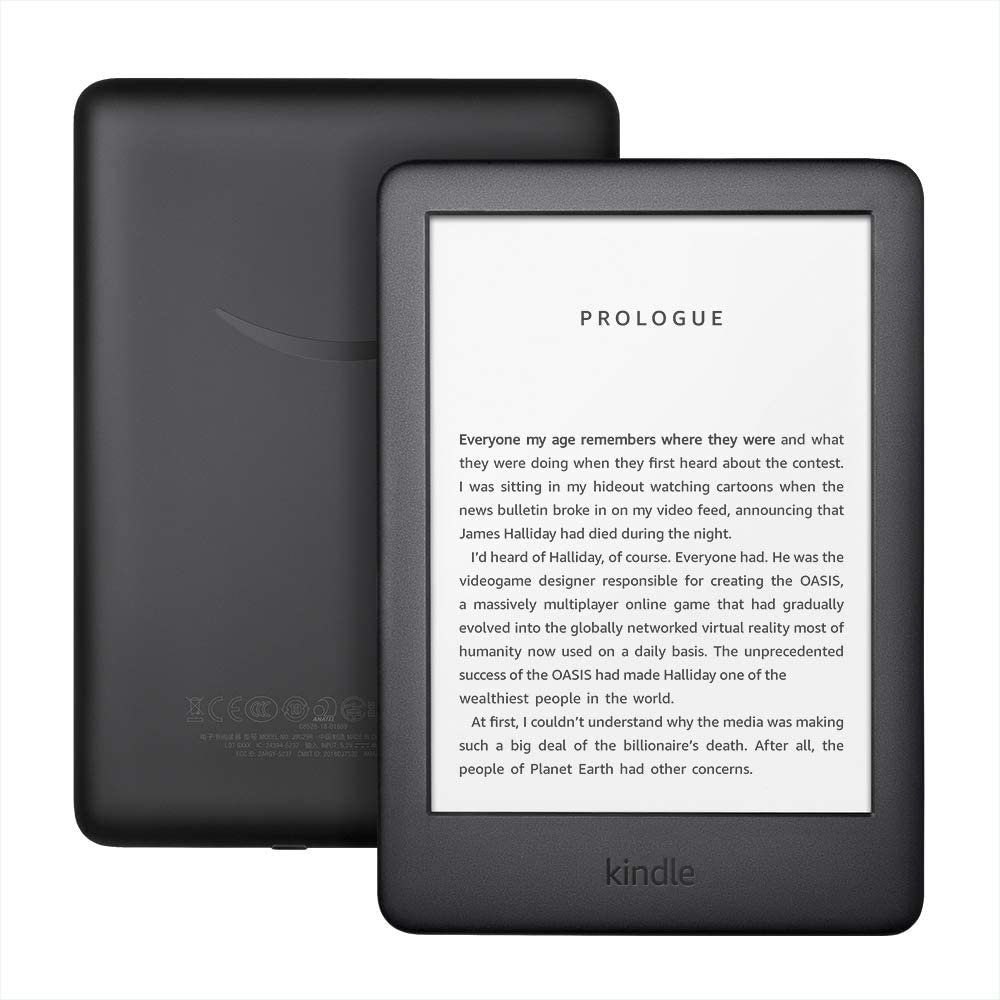 With over 34,000 5-star reviews on Amazon, the original Kindle device is a classic choice for good reason. It weighs just 6.1 ounces, making it simple to hold and read with a single hand. It's small and sleek at a height of just 6.3", but it comes equipped with all the Kindle accessibility features that allow you to adjust the font size, style, brightness, and other factors so you can read comfortably.
It's currently priced at $89.99 for ad-supported devices or $109.99 without ads. Other features include: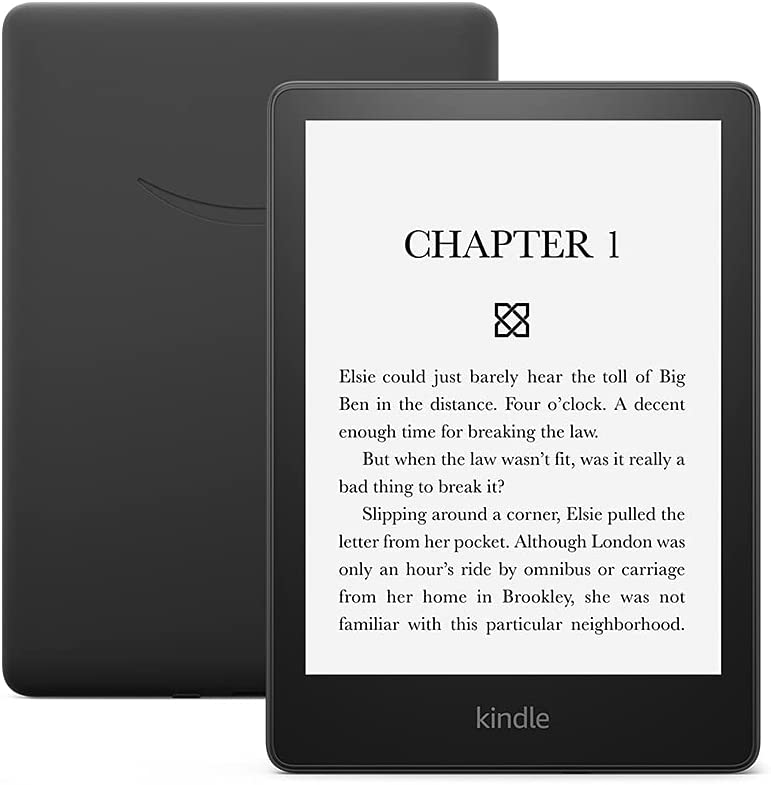 The 7.23 ounce Kindle Paperwhite has a 6.8" display with adjustable warm light to make it look like real paper instead of a screen. A single battery charge can last up to 10 weeks and it's waterproof, so it's perfect for vacations and trips to the beach. Like all Kindle devices, it offers numerous accessibility features so you can adjust the font size, style, and brightness to your liking.
To get the ad-supported device, it'll cost you $139.99. Without ads, this model currency costs $159.99. Other specs include: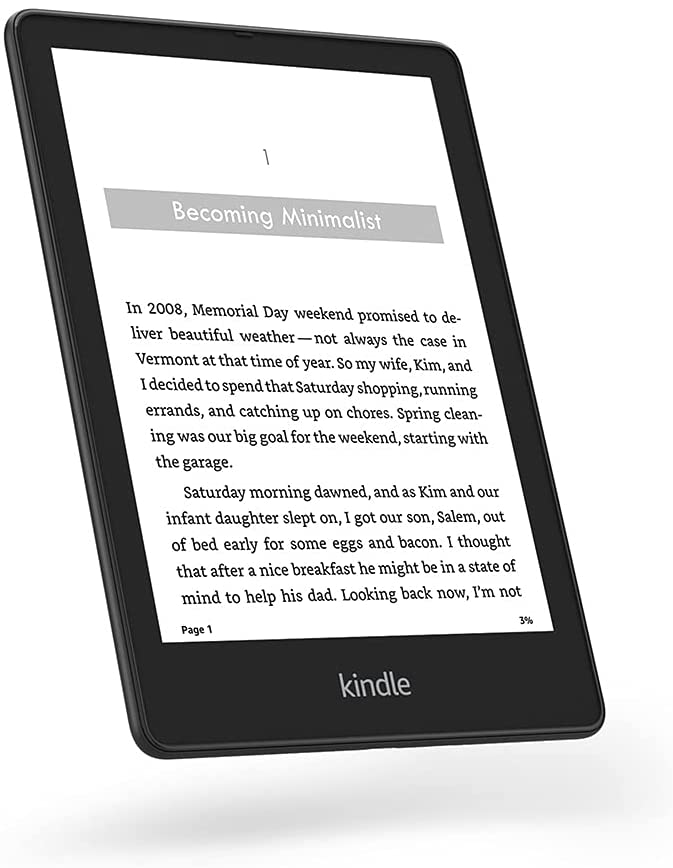 As the name suggests, the Kindle Paperwhite Signature is an even more advanced version of the Kindle Paperwhite. It has all the same beloved features as the original, such as its waterproof design and long battery life. However, this device additionally offers 32 GB of storage, adaptive front lighting, and physical page turn buttons. It's only slightly heavier at 7.3 ounces.
This ad-free device will cost you $189.99.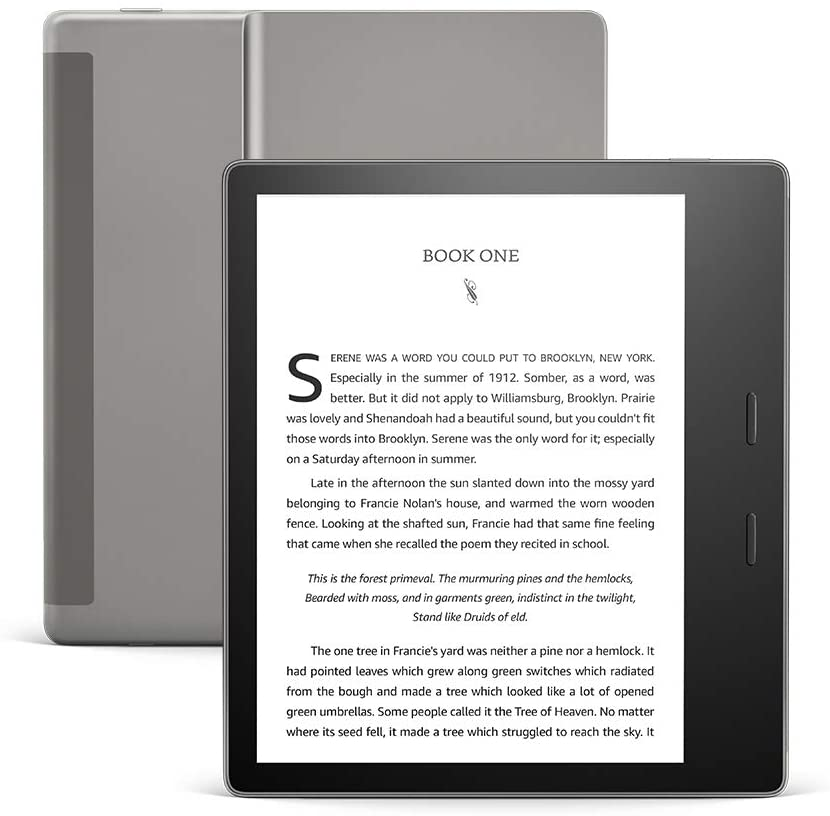 The Kindle Oasis comes in a few variations. There are ad-supported or ad-free devices, and you also have the option to choose one with 8 GB of storage or 32 GB of storage. The least expensive option, the ad-enabled 8 GB Oasis, will cost you $249.99.
There are several reasons why this model is so much more expensive. First, it offers the highest-quality 7" front display, it's waterproof, has page turn buttons, and is designed to have the fastest page turns. You can still use the accessibility features to adjust the font size and style, but the screen automatically adjusts to the lighting in the room. It also weighs less than the Paperwhite at just 6.6 ounces.
Conclusion
Ultimately, the best device for you depends on your needs, budget, and preferences. If you don't need a waterproof design or need physical page turn buttons, you can't go wrong with the original Kindle. However, the Kindle Paperwhite is a good choice if you want the greatest battery life, the additional protection of waterproof technology, and a slightly higher price point.
In any case, don't spend your money on new books for your Kindle! Instead, go to our free books page to see thousands of Kindle books that you can download at no cost directly from the Kindle store. Sort by genre, or just browse through the extensive collection of free books at your leisure. Amazon updates its selection daily, so check back often!