If you're thinking about replacing your old e-Reader, look no further than these 9 exciting new reading e-ink devices! Whether you're looking for something with plenty of storage space for all your free books, pdfs and documents or a tablet that feels like a real book or a color e-ink device, you're sure to find something on this list for you.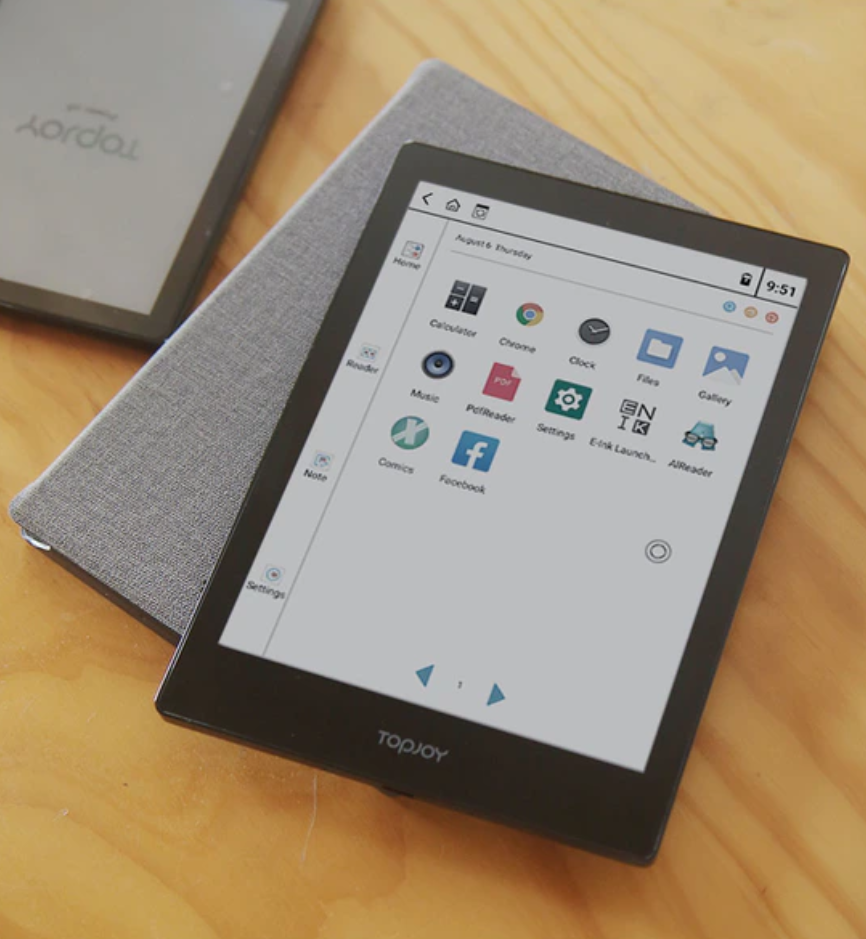 The TopJoy Butterfly comes in 2 sizes, including a 7.8" color display and a 6" color display. This tablet was designed with artists and creative individuals in mind, boasting one of the best e-ink displays on the market today. It's also incredibly versatile, as its Android 11 OS is compatible with nearly all eBook formats and reading apps. This tablet won't be available to purchase until November, but you can preorder it now for $159 and get a free protective case! Note: this tablet is still in KickStarter mode.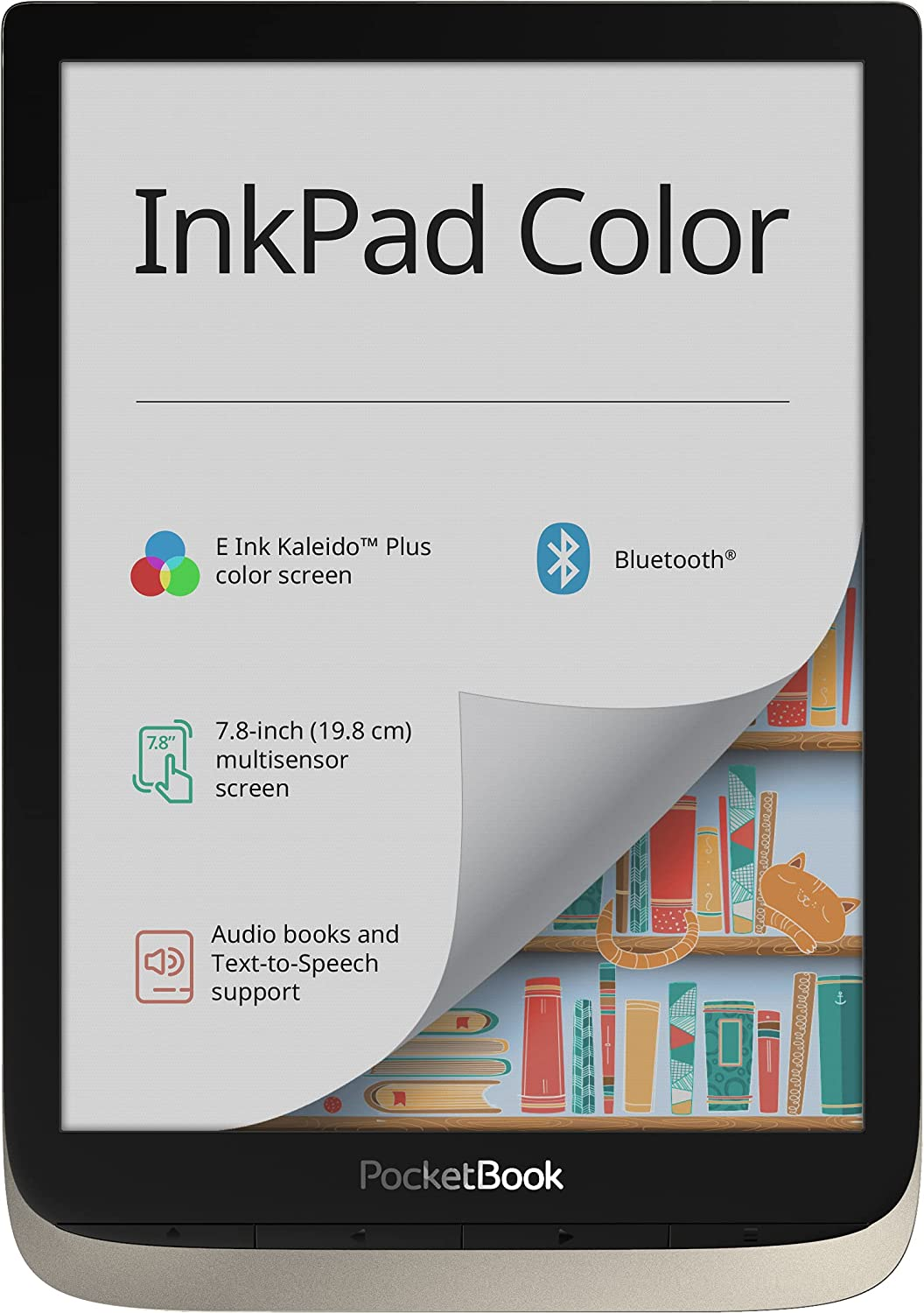 The InkPad Color is another excellent tablet that has an outstanding display for anyone who loves reading comics and magazines or creating digital art. The 7.8" color screen comes with 16GB of memory (which can easily be expanded with a micro SD card), connectivity to Bluetooth and WiFi, and it weighs only 225 grams. It's compatible with 19 different types of text formats, 4 image formats, and 6 audio formats, making it simple to find and enjoy a broad range of entertainment. However, this tablet is more expensive at $329.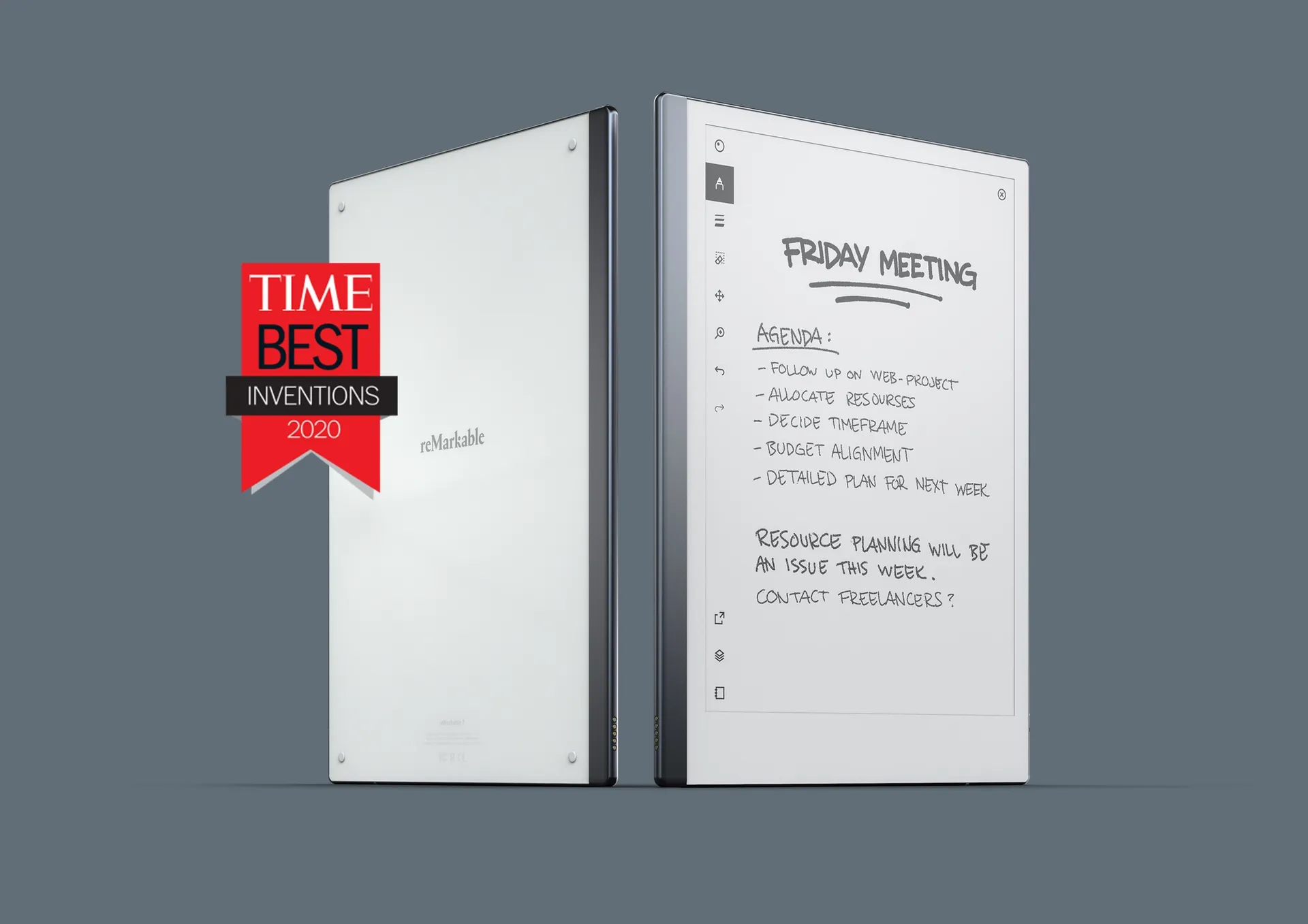 The reMArkable 2 is designed to feel and look like paper, making it an ideal choice for artists and anyone who wants that paper feel. The user-friendly design allows people to take handwritten notes with ease and effortlessly sync their notes to other devices. It also allows users to take notes directly on PDF files, which is a lifesaver for students and researchers. The 10.3" display is the approximate size of a standard notebook, and the unique reMarkable pen feels just like the real thing. This device starts at $399.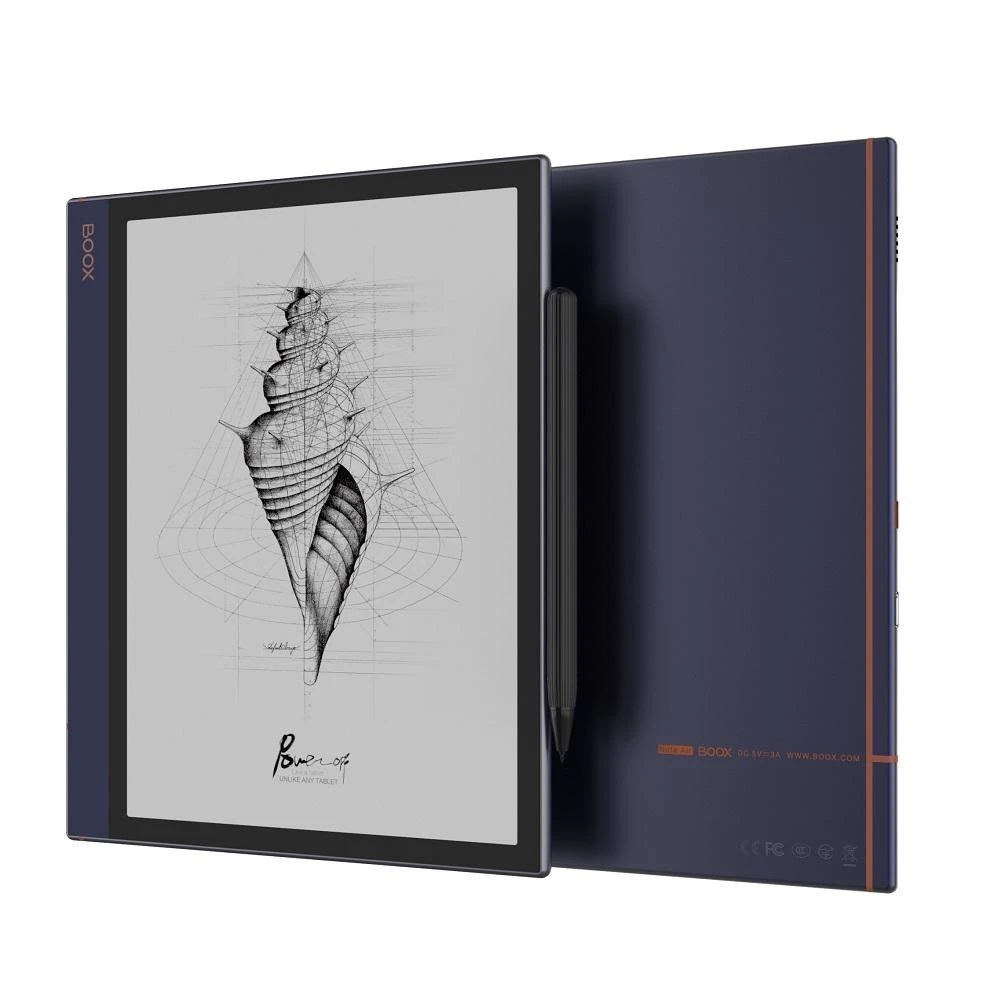 This sleek, ergonomic tablet is just 5.8 millimeters thick, but don't let its size fool you. This device offers plenty of storage, open Android 10 OS, an HD Carta e-ink display, and a 10.3" screen. Designers and artists will love the ability to draw on the tablet and work on multiple layers of their art from one user-friendly interface, as well as the ability to view more than 20 format types. Multitaskers will also appreciate the fact that they can open and run 2 apps at once and quickly toggle between them to improve efficiency. The Boox Note Air e-reader is fairly pricey, though, clocking in at $479.99. See Boox's full line up of ereaders here.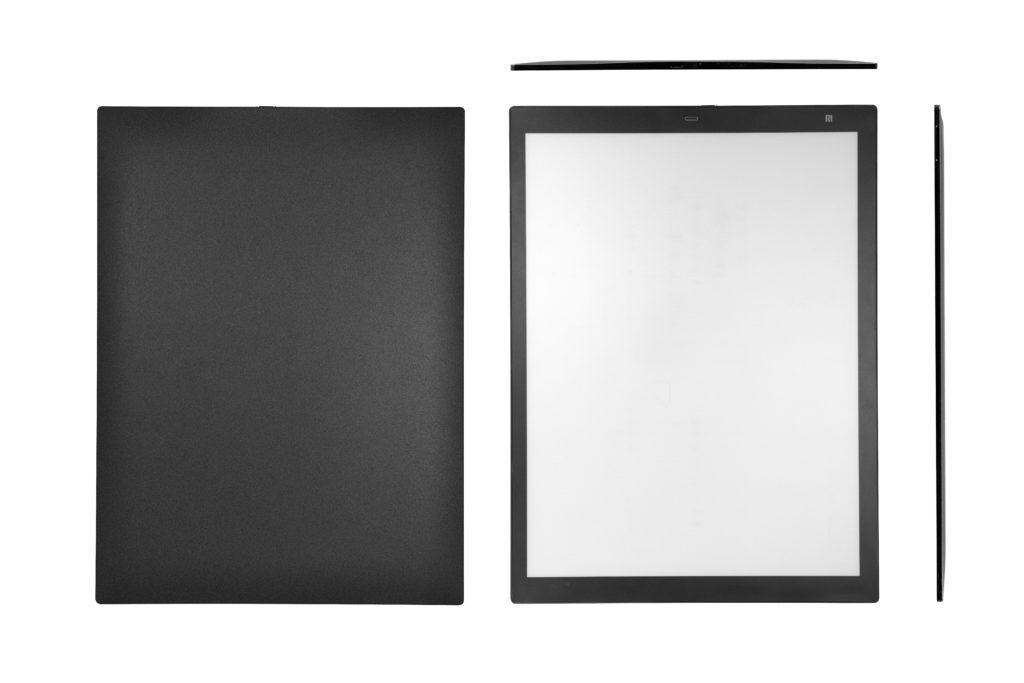 This powerful device was actually designed with government and medical industries in mind, meaning that this tablet has extraordinary security, an excellent front-lit display, and 32 GB of memory. On a single charge, the tablet can be used for up to 3 weeks with the Wi-Fi and Bluetooth turned off.
However, the company is still working out the final kinks of this product, and there is no estimated release date or price range yet. We hope to see this impressive 13.3" device on the market soon, though!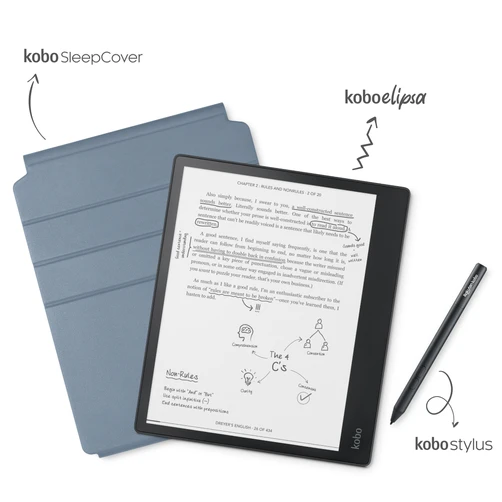 The Kobo Elipsa is a 10.3" device that combines a bookstore, notebook, and library all in one. Students can take handwritten notes in eBooks, PDFs, and the built-in notebook, and then export their notes to other devices as needed. The glare-free, Carta 1200 e-ink display allows users to easily adjust the brightness for late-night study sessions or mid-afternoon reading breaks. Plus, with 32 GB of storage space, students won't have to worry about carrying around physical textbooks! This device begins at $399.99.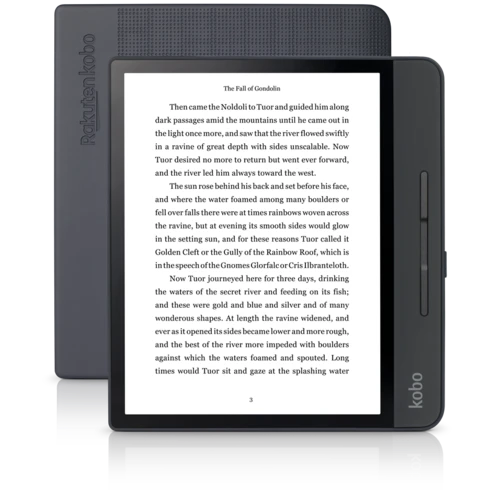 This small, lightweight, and waterproof e-reader is ideal for bookworms who just want a tablet with enough space and battery for their entire library. The Kobo Forma features an 8" glare-free screen, page-turn buttons, and either 8 GB or 32 GB of storage. Its ComfortLight Pro display allows readers to customize the brightness and color temperature of all their content, and the device supports 15 different file format types. You can snag this device for $249.99.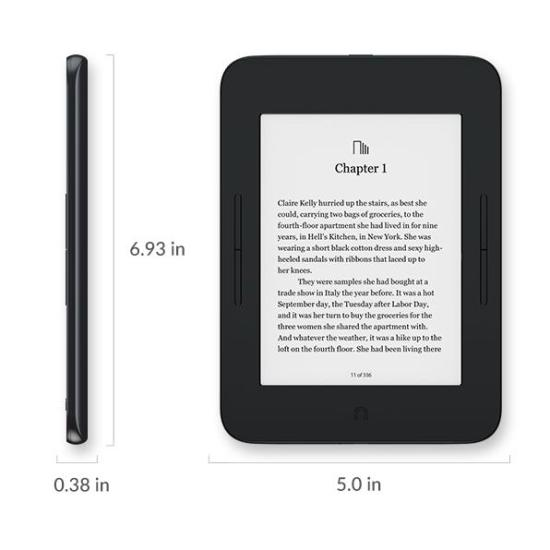 This fun-sized 6" screen is resistant to glare, fingerprints, and scratches, giving the reader a clear, paper-like reading experience. The GlowLight illumination technology makes reading comfortable no matter what time you decide to curl up with a good book, and its unbeatable battery life can allow users to read every day for over a month on a single charge. As a Nook device, it also comes with millions of books available for purchase from Barnes & Noble, as well as free in-store support. This budget-friendly device is just $119.99 from Walmart.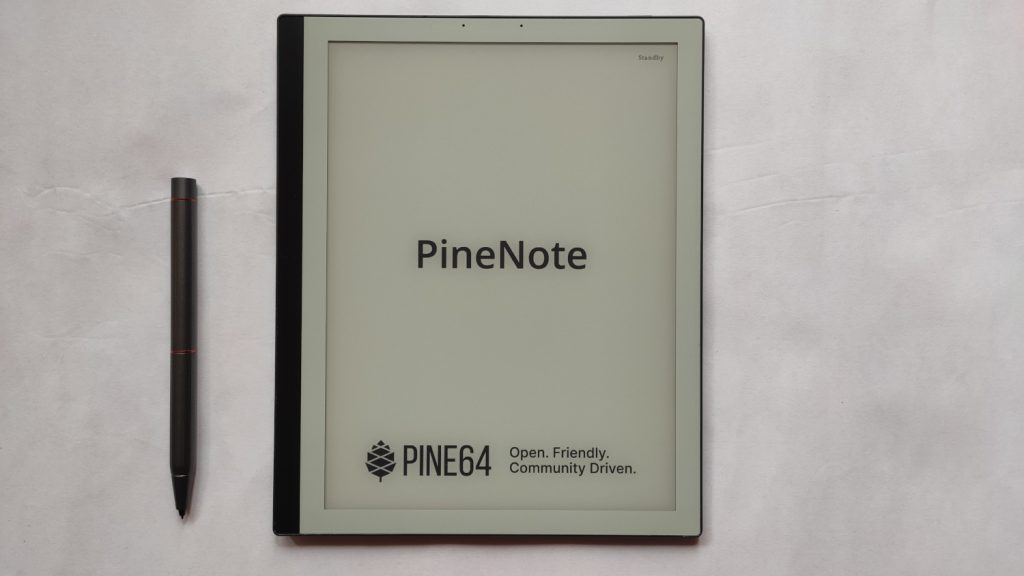 This device is still in its development stage, but it's too exciting not to mention on this list! As of a September update, the 10.3" PineNote is expected to be available to early adopters in late October. This community-developed tablet will be an open e-ink device that will support e-books, comic books, audio files, note taking, and it will likely support several additional applications. The cost of this device is still up in the air, but we're excited to see what the PineNote will have to offer!
For those stuck on Kindle…
If you're a Kindle traditionalist waiting for the next model to be released, you might want to hold out a bit longer for the 11th Gen Kindle Paperwhite. Amazon hasn't confirmed an exact release date yet, but some are speculating that it will be available to purchase by Black Friday of 2021.