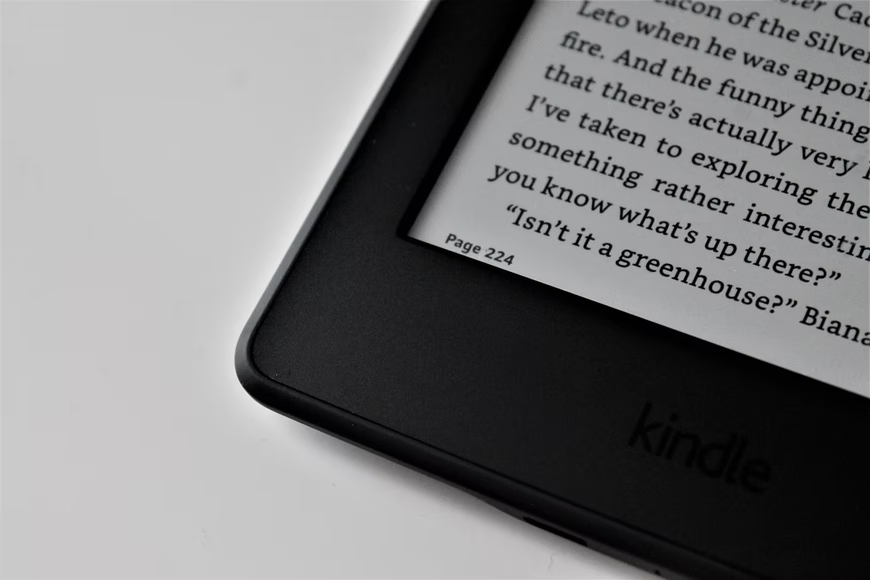 Amazon's most recent Kindle navigation and home updates have slightly altered the way you navigate on Kindle eink devices. If you have an 8th Generation Kindle, a 7th Generation Paperwhite, an Oasis, or any other Kindle tablet released since 2015, you should be seeing these updates soon if you haven't already.
Kindle Back to Page Button
Amazon added a "back to page" link that appears at the bottom of the screen whenever you navigate to a different part of your book. Many Kindle users were (understandably) upset and confused that Amazon removed the dedicated "back" button on newer Kindle devices. This "back" button has been replaced with a "back to page" button. Here's how the new button works…If you jumped forward or backward in a book to see a chart or reference other text, you may want an easy way to get back to the page you were on. The "back to page" buttons allow readers to do just that. The button is also helpful if you click on a link, go to a bookmarked page, or view the table of contents. The "back to page" button remains visible at the bottom of the screen until you click the "stay here" button.
Kindle Stay Here Button
The "stay here" button is the second new addition to the new navigation bar at the bottom of updated Kindle devices. This button simply hides the bottom navigation bar and let's you continue reading without navigational distraction. Some users have expressed annoyance with the need to keep clicking the "stay here" button when they're reading or browsing, so hopefully Amazon will change this aspect in the future.
Don't Have a Kindle?
Did you know you can still enjoy thousands of Kindle books even if you don't have a Kindle device? Learn how you can find and download eBooks to your phone, laptop, or desktop in this article, and then check out our free books page to fill your new virtual library!