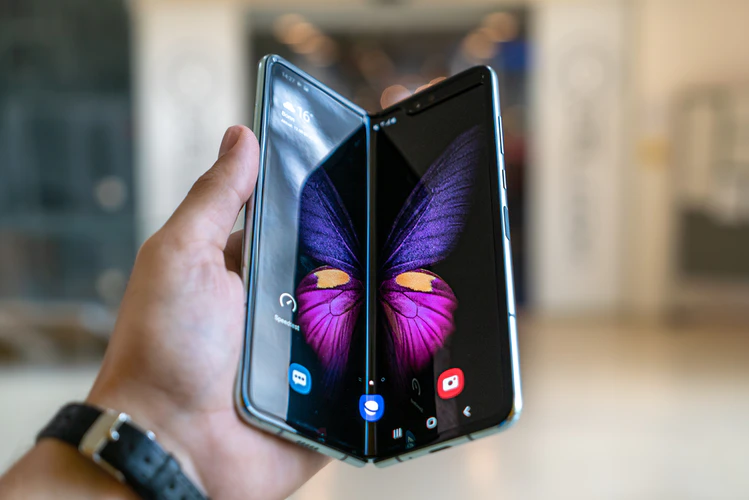 Since the first e-reader was released, millions of book lovers have invested in these personal mobile libraries. However, while people love the portability of Kindle books, readers had one recurring complaint about their Kindle, Nook, and Kobo devices: "I wish it felt more like a real book."
Rumor has it that Amazon plans to revamp the e-reading experience by changing the structure of their next Kindle model. According to some sources, the next Amazon Kindle device will be able to fold shut just like a physical novel.
Current eReader Technology
Overall, the e-reader model hasn't changed much over recent years. Minor details have been altered, such as the removal of buttons on some devices, and the addition of lighting, touch screens and waterproofing on others. However, the same tablet-like shape is pretty much universal for all different e-reader brands.
Creating a foldable Kindle device could forever change the way people read and enjoy books, and could potentially start an e-reading revolution. As Sovan Mandal, a senior writer for Good E-Reader says, "A future Kindle that bends along the middle will no doubt introduce a whole new perspective to e-book reading."
However, folding electronic devices are still in the infancy stage of development. Some might recall Samsung's poorly-received Galaxy Fold phone, which had the hefty price tag of $2,000 and broke within days of normal use. If Amazon wants to create a functional and durable folding Kindle, the company will need to invest in some ground-breaking technology unlike anything that's currently on the market.
Folding Kindle Speculation: Release Date, Price, and More
Currently, Amazon is holding internal discussions about the feasibility of a foldable Kindle device. The company has not released any official statements about if or when they plan to start the development phase. It may be years before we see a folding Kindle on the market, although some industry experts speculate that Amazon may surprise us with a model sooner than expected.
We speculate that the name of the product will be the Kindle Fold. It will be folding eink device (with a folding Fire device to follow later). It will released in October of 2022, and will retail for $289, with markdowns available on Black Friday and Prime day.
The E Ink Corporation showed off a foldable eReader prototype in 2020, and although it required a lot of fine-tuning, it's suspected that Amazon showed a keen interest in this technology. Here, we're predicting that Amazon will try to keep their inner workings quiet until they release a new foldable Kindle during the holiday season of 2022. Although we can't say for certain, our hunch is that this device will cost somewhere around $199 to encourage as many people as possible to try out the new e-book model.
In any case, it's been years since Amazon released a new e-reading tablet. No matter what they surprise us with next, we think it's going to be a major disruption for the e-book industry.